overview
gallery
facts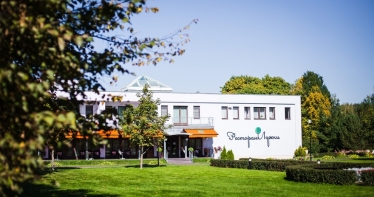 In Moscow revived the former resort to a new life. Luzhki.сlub - apartments with hotel services, a sports center with a swimming pool complex, the ski center, the restaurant "Luzhki", a children's club and much more. The territory of the club is framed on 3 sides by the river Istra, and the territory has its own lake, 100 hectares of forest and embankments allowed to create a unique offer for outdoor sports and walks in the club. Most of the club - a territory free from cars.
And all of this together creates an ecological paradise near the city.
For the staff of this complex we performed modernization of the kitchen.