imprint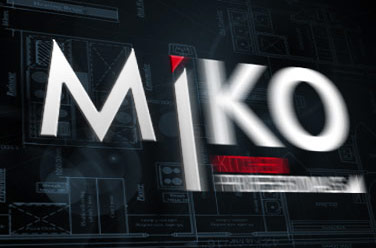 Address:

MIKO Kitchen Professionals
TECH 352 Ltd.
125319, Moscow, 1st Nagatinskiy proezd, 6,
building 1, floor 3, K.301A

Tel: +7 (495) 651 09 45/46/47
Fax: +7 (495) 651 09 43

Mail: info@miko-kp.com
Privacy Policy
§ 1 Information on the collection of personal data
(1) In the following we inform you about the collection of personal data when using this website. Personal data are all data that is personally identifiable to you, such as name, address, e-mail addresses, user behavior.
(2) Person responsible in accordance with article 4 (7) of the EU General Data Protection Regulation (GDPR) is Masal Ventures S.A., 2, rue de Pulvermuehl, 2356 LUXEMBOURG, info@miko-kp.com.
(3) When you contact us by e-mail or via a contact form, the data you have provided (your e-mail address, if necessary your name and phone number) is saved by us to answer your questions. We delete the data in this connection after the storage is no longer required or restrict the processing if we have the obligation to preserve it in our business records.
(4) If we wish to use service providers for individual functions of our offer or if we would like to use your data for commercial purposes, we will inform you in detail about the respective operations and the storage time.
§ 2 Your Rights
(1) You have the following rights regarding your personal data:
Right of information,
Right of correction or deletion,
Right off limitation of processing,
Right of opposition to the processing,
Right of transferring your personal data
(2) You also have the right to complain to a data protection authority about the processing of your personal data by us.
§ 3 Collection of personal data when visiting our website
(1) In the case of merely informational use of the website, i.e. if you do not register or otherwise provide us with information, we only collect the personal data that your browser transmits to our server. If you wish to view our website, we collect the following data, which are technically necessary for us to show you our website and to ensure stability and security (legal basis is Art. 6 I f) GDPR:
IP Address
Date and time of the request
Time-difference to Greenwich Mean Time (GMT)
Content of the concrete page
HTTP-Statuscode
Amount of data transferred
Site from which the request comes
Browser
Operating system and its interface
Language and version of the browser software.
(2) In addition to the aforementioned data, cookies are stored on your computer when you use our website. Cookies are small text files that are stored on your hard disk, assigned to the browser you are using, and which give certain information to the source that sets the cookie (here by us). Cookies cannot run programs or transfer viruses to your computer. They make the offers in the Internet more user-friendly and more effective.
§ 4 Further functions and offers of our website
(1) In addition to the purely informational use of our website, we may offer various services which you can use if you are interested. To do this, you usually need to provide additional personal information that we use to provide the respective service and for which the aforementioned data processing principles apply.
(2) It may happen that your data is processed by external service providers. These were carefully selected and commissioned by us, are bound by our instructions and are regularly checked.
(3) Insofar as our service providers or partners have their registered office in a state outside the European Economic Area (EEA), we inform you of the consequences of this circumstance in the description of the offer.
§ 5 Contradiction or revocation against the processing of your data
(1) If you have given your consent to the processing of your data, you can revoke it at any time. Such revocation affects the admissibility of the processing of your personal data after you have declared it to us.
(2) In the case we base the processing of your personal data on the balancing of interests, you can contradict to the processing. In that case we ask you to explain the reasons why we should not process your personal data as we have done. In the event of your reasoned opposition, we will examine the situation and either adjust or adapt the data processing or indicate to you our compelling reasons for continuing the processing.
(3) Of course, you may at any time contradict to the processing of your personal data for purposes of advertising and data analysis.