overview
gallery
facts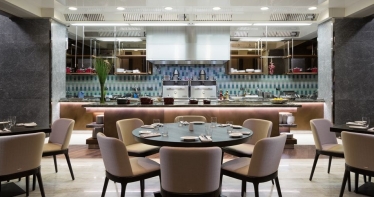 Hyatt Regency Moscow – VTB Arena Park - Opened December 2017

Hyatt Regency Moscow will feature 297 guestrooms, including 40 suites, and 56 fully-furnished luxury apartments. The property will also include meeting and ballroom space, four food and beverage outlets, and a fitness center and spa. In addition to the hotel, the Arena Park project will offer guests access to a new football stadium, ice hockey/basketball arena, retail and entertainment zones, offices and residences.

MIKO Kitchen Professionals performed supply and installation works of the kitchen equipment.

---
Address: Leningradskiy pr. 36/2, 125167 Moscow - Russia